1050A single sheet paper inkjet and detection solution
Date : 2019.10.31Browse :
Jry UVs series 1050A single sheet industrial inkjet testing equipment is a special equipment for printing variable information on single sheet paper. The maximum width can reach 1050mm. It can print variable information before or after printing. After printing, it does not affect the later processing process, such as glazing, laminating, die cutting, etc. it is an ideal equipment for printing single sheet paper packaging such as medicine source tracing, food source tracing, tickets, etc.
Standard configuration
Jry UV s series digital inkjet system (optional jry UV L Series)
Jry 1050A inkjet platform
Jry variable information online detection system
Cold light source UV LED curing system
Model display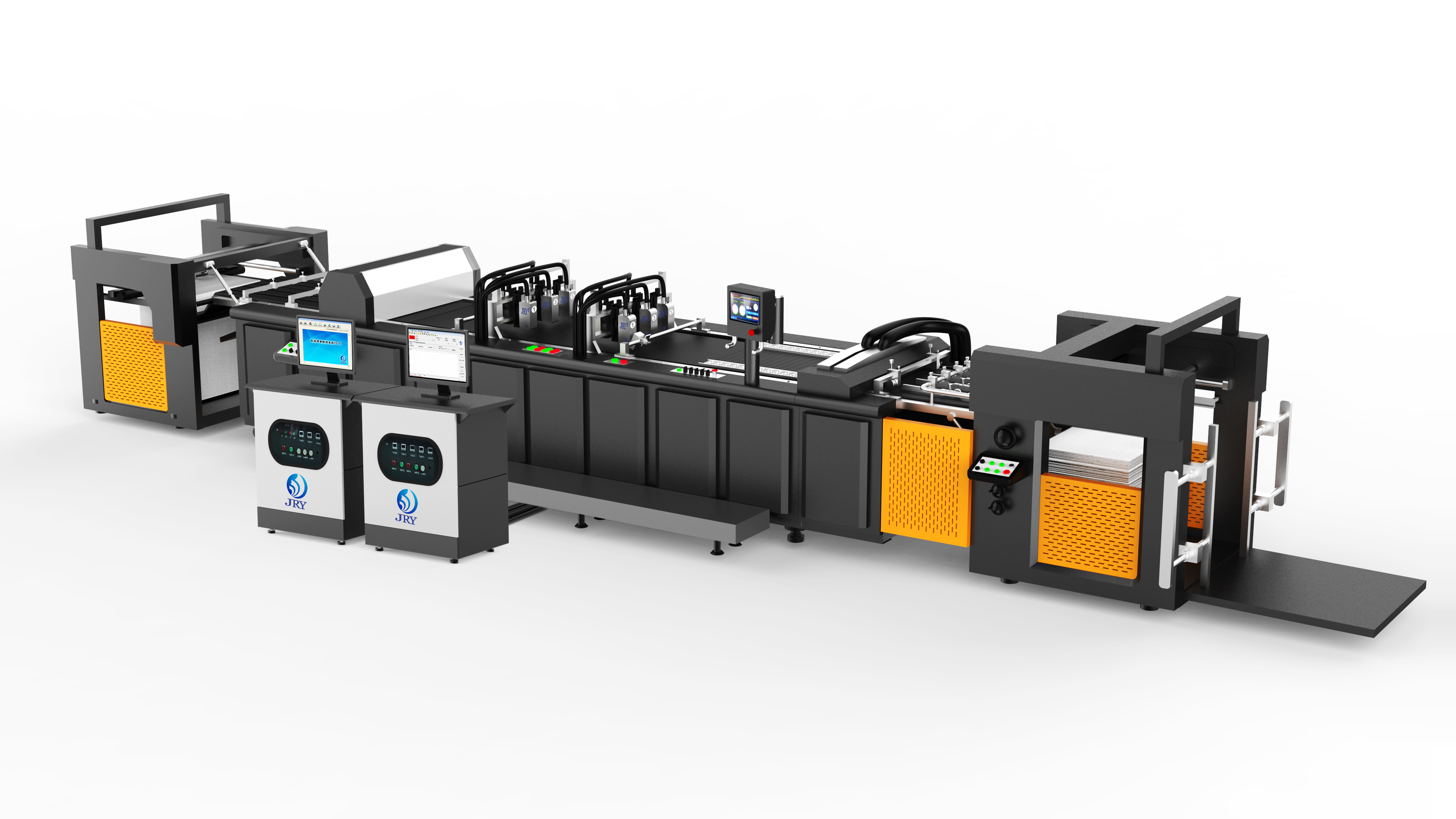 Features and parameters of inkjet products
Industrial grade nozzle: spectra industrial grade piezoelectric nozzle is selected, which is characterized by high speed, stability, fluency, long service life and easy maintenance.
Fast printing speed: the nozzle prints 30000 times per second, the maximum printing speed is 150m / min, and the stable production speed is 80m / min.
High resolution: it can achieve 500dpi * 720dpi (longitudinal) resolution printing.
Independent orifice design: compared with the design of three orifices in a group of other general nozzles, spectrum can not affect the work of other orifices when the orifices are damaged or blocked.

Expandable ability: the system can support 1-8 printing units, which can meet the production demand of multi plate business.

Technical parameters of the platform

Equipment model jry-1050a

Applicable size 80-400g / ㎡

Maximum paper size 1050mm (W) × 1050mm (L)

Minimum paper size 390mm (W) × 3230mm (L)

Main motor GPG (EU CE certified)

It mainly supplies Omron of Japan, Schneider of France and Siemens of Germany.